Tenorshare 4MeKey 4.1.1 Crack & Registration Code Free Download [Latest 2023]
Tenorshare 4MeKey 4.1.1 Crack & Registration Code Free Download
Tenorshare 4MeKey Crack allows users to unlock Ion and Apple devices before passcode lock release in case of device access or loss of Ion credentials. Although users are looking for tricks to bypass encryption, using this encryption method is the safest option for them. It is a very compact technology that does everything efficiently. Although some phones are locked out of the box, this listener can delete messages from conversations. This platform will boost the wireless industry. Store owners can purchase prepaid phones at discounted rates using the Smart Unlock program. Once activated, people can resell the phone for a good profit. The above results are positive and beneficial for the institutions. You can get the latest version of Office KMS Activator Crack at fullgetpc.com.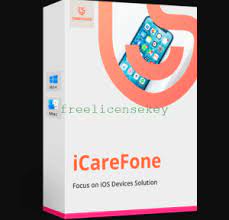 Tenorshare 4MeKey 4.1.1 Crack Free For Windows Download
Tenorshare 4MeKey Crack 4.1.1 Keygen is an iCloud activation key download tool that allows you to bypass iPhone security. This is useful if the iPhone is locked to an iCloud account with unknown login credentials. Smartphones can be used without unlocking iCloud. As a result, you don't need to worry about removing the iCloud activation key because it is responsive. Basically, it is an entry-level device with professional functionality. This capability makes it a great app for Apple device users to delete old account information. If you don't sign in or delete your Apple Cloud account, you won't be able to set up your iDevice. Setting up an iDevice with a new account requires deleting the previous account. This is impossible due to Apple's security standards. PC unlock is broken.
It's cheaper to build iDevices to use other apps. But Torrent 4Makey Mac is here to give you that service at an affordable price. Sometimes users buy an old Apple device and don't have a password to log in. In all these cases the iDevice is garbage. So it works regardless of whether you bought an old Apple device or forgot the password. After pressing the iCloud activation key, users can log in to a new account and access all Apple services. like App Store, iCloud, and others. Basically, this will delete all the account information stored on the device. The device will be new without any saved accounts.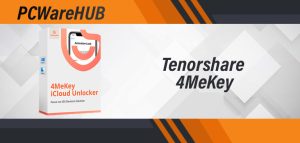 Tenorshare 4MeKey 4.1.1 Crack Free For Windows Download
Tenorshare 4mekey 4.1.1 Crack is a good, reliable, and trustworthy software that allows you to easily download iCloud activation. Click on the Apple Store to download the used 4MeKey application. It is very important that the tool does not unlock the device or remove the iCloud activation key. After completing these steps, you can immediately access the newly created Apple ID, launch the device settings and access the Apple Store. Use Tenorshare 4mekey Crack & Safe to download the iCloud Activation Key without much effort. Have problems with your iCloud-locked iPhone, iPad, or iPod touch? How to access the iCloud activation key?
TenoShare 4MacKey is a serial key that is sent to the user as part of validating the program. When a user decides to buy a device, he can trust the application. All personal information and data will be deleted. After these steps are completed, you can continue to check out the product with an Apple account. Also, users can launch the system and access the iPhone. The moderator responds well to others. Universities offer challenging opportunities that require education, skills, and knowledge. This programmer offers a unique solution. The software takes care of the rest.
Tenorshare 4MeKey Crack [Latest Update] Download
TenorShare 4MacKey crack and free registration code can be downloaded from the included USB port to connect to a computer. Also, it provides the best iCloud hacking service to get an activation key without a password. It is important to note that this program removes the iCloud activation key without jailbreaking the iPhone. With customers first, we ensure customer safety and privacy. On the other hand, iCarePhone provides Crack Transfer for easy WhatsApp data transfer.
When the Apple iPhone transfers Tenorshare 4meKey 4.1.1 for the first time, the user turns on the device and is given the option to configure the device, registration code free supports all devices with limited or no OS version. This is an easy tool to remove the key without any support issues. iPhone 11 owners can also unlock iPhone 6S if the device is supported, no authentication check is required.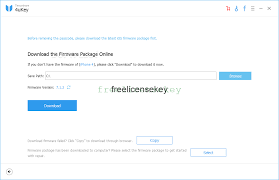 Tenorshare 4MeKey Crack 4.1.1 [Laest] Update:
Tenorshare 4mekey Crack also provides an easy iCloud unlock and activation lock removal service without a password. The software not only resets these security features but also uses your mobile phone. Delete unused passwords Contact ID and Face ID Our programs are always in the latest version and keys are included in the archive If you plan to sell your device, it leads you easily to registration will go This program may be useful. In general, you will remove the password along with all personal information.
Tenorshare 4mekey Crack license key can help solve this problem. You do not need to know the activation secret to remove the license key. It is as easy as possible to use. The phone has been hung up. Mac users are also advised to check which drivers have the latest updates. This will help prevent the app won't restore my iPhone issue, but it does remove the permanent download button, which is important to note.
Tenorshare 4MeKey 4.1.1 Crack List 2023:
Use Tenorshare 4MeKey Crack – Professional and Safe Activation Lock to remove iCloud with minimal effort. Having trouble locking your iPhone, iPad, or iPod touch to iCloud? How to Bypass iCloud Activation Lock? 4MeKey provides a highly reliable iCloud unlock service to disable activation locks without a password. Alarm security zone violation
This software helps in the growth of the mobile business. Buyers can buy cheap locked phones and use this software to clean iPhones to resell the unlocked phones after unlocking and earn more money. Do it yourself with a free registration code crack. This software is also compatible with all iOS versions I think it works on iPhone X and iPhone 5S users if you are a student and want to save money download this software on your computer Install and unlock your phone manually.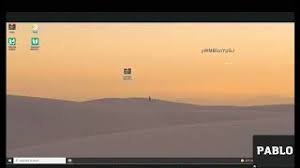 Tenorshare 4MeKey 4.1.1 Crack Registration Code:
Tenorshare 4mekey Torrent can help you with this difficult problem as you can remove the activation lock without knowing the previous owner's Apple ID password. The main function of 4MeKey is to connect the iPad or iPhone to the computer through the built-in USB port. I recommend checking that the 4MeKey Crack Apple driver is updated to the latest version to avoid issues. It is important to note that this software only removes the iCloud activation lock and does not actually unlock the device. After completing this step, you can easily add a new Apple ID. Open the device settings; You can visit the Apple Store and download apps that you use frequently.
The Tenorshare 4mekey Crack Mac 2023 update of the registry provides changes to the product's security settings, allowing users to access their mobile devices. It also removes the common reference number and profiles ID usernames when the user chooses to transfer the gadget so the user can find the best place to crack Samsung. This can indicate that the application is trustworthy and personal identification information can be removed. This programmer disables its security and anyone can use the smartphone. Shared documents and usernames lose account identification. deletes the internal storage, those programs can often be found in this new update. Passwords and packages give you access to our most exclusive software.
Tenorshare 4MeKey 4.1.1 Crack With Activator Latest 2023
Tenorshare 4MeKey 2.6.0.7 Crack allows you to bypass the iCloud activation lock on your iPhone and iPad if you forget your Apple ID or password. So, if you are looking for a way to bypass iCloud activation, this open guide is your best choice. It includes a solution that manages all activities effectively and efficiently. If your iPhone is locked for maintenance, this useful program removes iCloud without a password.
So note Tenorshare 4MeKey free download this tool will not unlock your device but remove the iCloud activation lock. Once the process is complete, you'll immediately enter your new Apple ID, launch your device, and use the Apple Store to download your most-used apps. The same is true of watches apart from iPads and iPhones. However, you should ensure that the OS version is supported by the manufacturer. You can get the latest version of Office KMS Activator Crack at fullgetpc.com.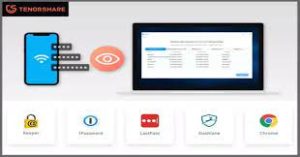 Key Features:
Its features are not only useful but also easy to understand and use.
There is no need to reinstall, reinstall or update the software after a complete uninstall. Anyone can return to the widget at any time.
If passwords cannot be removed, customers will receive a refund.
Anyone can completely remove an Ions device from any mobile phone, iBook, or MacBook Air regardless of the previous user account.
It is a simple yet amazingly easy-to-use cloud computing software that anyone can use.
It allows you to bypass the iPhone lock, disconnect from iTunes and bypass Google authentication.
Users can clean the website daily with 4uKey updates if some information is missing.
Open a developer account without knowing your iPhone ID or password.
Protect your data before encryption with Ions Tools as it will delete all data from your computer.
Visit this page to learn more about iTunes.
Anyone can use this app to flash I Cloud Unlocked Boot Loder in less than 25 seconds.
Main Features:
Unlock iCloud activation now without a password or Apple ID.
Unlock your iCloud account anytime, anywhere if you've forgotten your password or purchased an iCloud-locked phone.
After jailbreaking your iPhone/iPad/iPod touch, sign in to the App Store with your new Apple ID.
Compatible with Apple iOS devices from iPhone 5S to iPhone X
iOS 12.4.5, 12.4.6, and 12.4.7 are not supported on macOS.
Your trusted tool to remove iCloud Activation Key
Having trouble locking your iPhone, iPad, or iPod touch to the cloud? How to bypass the iCloud activation key? 4MeKey can provide a reliable iCloud unlock service to protect the activation keys without passwords. This tool can be used in the following situations:
Coupon
– After removing the iOS activation key, you won't be able to use your iOS device's phone or mobile app, and you won't be able to sign in to iCloud with your new Apple ID from Settings.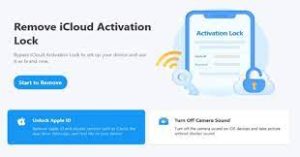 Registration Code:
1K30-IQIF-M7G1-1YT0
SGVT-7AF3-BKYS-BM3W
SPM9-K9Y9-45UO-9TY6
HOYT-CUK7-4HYJ-IX7O
OAN4-VFXR-ILSV-C9AH
Serial Key:
FMISD-YNFG-ZDJFYUI
SAUDIS-DI7FU-JKZSDF
N8ET6-FLSIXF-KUAEC8
MT6C-ASILDK-IUAWXR
9AWY-KCFUA-Wjkxduh
What's New?
The revised and updated edition includes many new features and tools.
This update now supports the latest versions of iPhone 14 and 15.
There are better tips for handling and answering other calls.
All information is protected during the encryption process.
Without any modification, this latest version can easily unlock any smartphone.
Users can successfully uninstall iCloud apps by following the above steps.
Pros:
Delete your iCloud account quickly and securely.
It supports all iDevices.
It is simple and easy to use.
This applies to all events.
Cons:
Risk of jailbreaking your device
You have to pay for it.
System Requirements:
1 gigabyte of RAM
HD Storage: 134 MB available space
CPU: Dual-core Intel processor or later.
Windows: 7/ 8/ 8.1/ 10/ 11
up to 12 macOS:11, 10.12, or 10.13 or later
iOS 12 to iOS 14.8
Devices: All iPad, iPod, and iPhone models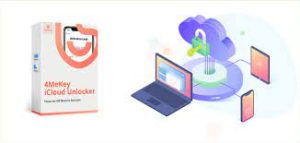 How to crack?
First, you can download the latest version of the software here.
After downloading the zip file, use WinRAR or WinZip
If you are using the old version, please remove it with Revo Uninstaller Pro
Install the program as usual and it does not work
Copy Crack to set up a manual and use it
You can visit our website for more information on Crack Software.
Tenorshare 4MeKey 4.1.1 Crack & Registration Code Free Download Link From Given Below